▲ Open Deck
▲ Stacking storage racks provide a convenient, economical alternative to pallet racks.
▲ These forkliftable storage racks accept pallet storage or can be used as a pallet itself.
▲ Base allows 4-way forklift access for portability even when loaded. Stacking racks have a 1818 kg.
▲ Load capacity and are made with 32mm x 57mm x 10 gauge tubular steel.
▲ Posts allow stacking up to 6 units high. When stacked, storage racks eliminate load-on-load contact
that causes product-crushing damage found on standard pallet racks.
▲ Easy modular assembly; posts snap into sockets on base, no tools required.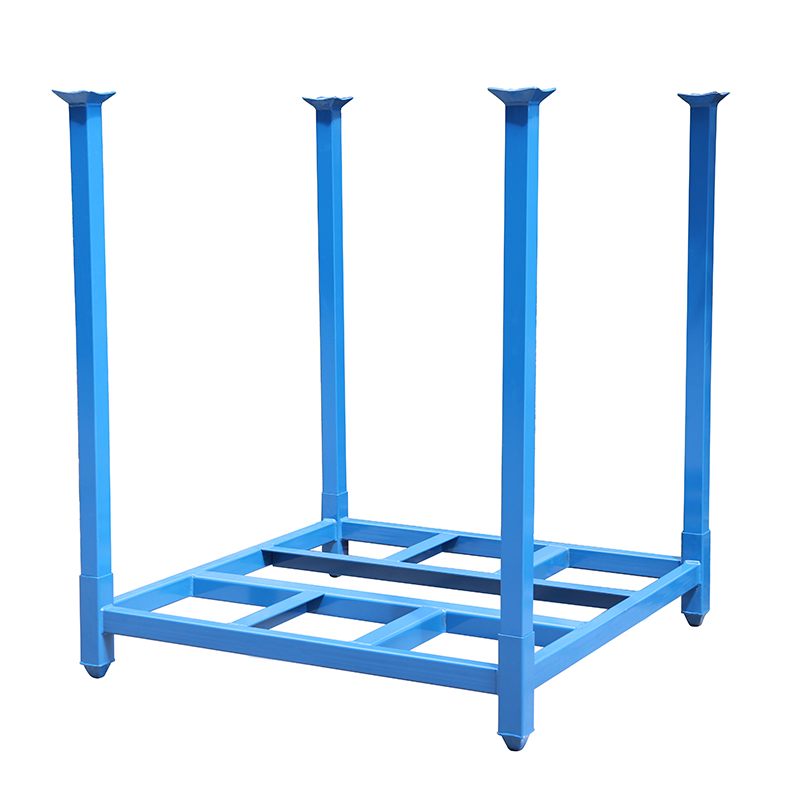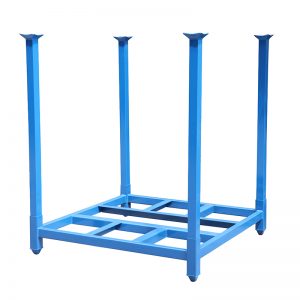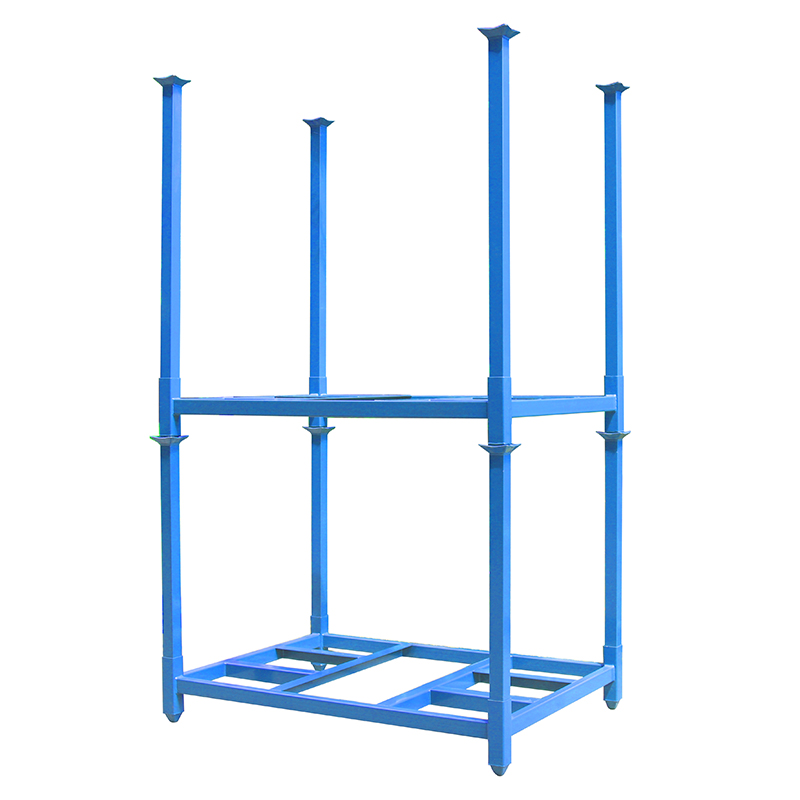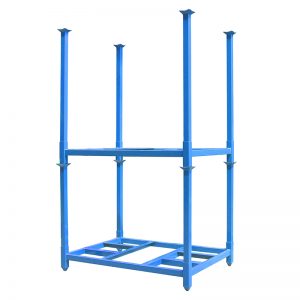 | | | | | | | |
| --- | --- | --- | --- | --- | --- | --- |
| Model | DECK | W mm(in.) | L mm(in.) | H mm(in.) |  Inside H mm(in.) | Capacity kg(lb.) |
| PSRW484236 | WOOD DECK | 1219(48) | 1067(42) | 914(36) | 800(31.5) | 1818(4000) |
| PSRW484836 | WOOD DECK | 1219(48) | 1219(48) | 914(36) | 800(31.5) | 1818(4000) |
| PSRO484236 | OPEN DECK | 1219(48) | 1067(42) | 914(36) | 800(31.5) | 1818(4000) |
| PSRO484836 | OPEN DECK | 1219(48) | 1219(48) | 914(36) | 800(31.5) | 1818(4000) |
| PSRO484248 | OPEN DECK | 1219(48) | 1067(42) | 1219(48) | 1105(43.5) | 1818(4000) |
| PSRO484848 | OPEN DECK | 1219(48) | 1219(48) | 1219(48) | 1105(43.5) | 1818(4000) |
| PSRW484248 | WOOD DECK | 1219(48) | 1067(42) | 1219(48) | 1105(43.5) | 1818(4000) |
| PSRW484848 | WOOD DECK | 1219(48) | 1219(48) | 1219(48) | 1105(43.5) | 1818(4000) |
| PSRO604236 | OPEN DECK | 1524(60) | 1067(42) | 914(36) | 800(31.5) | 1818(4000) |
| PSRW604236 | WOOD DECK | 1524(60) | 1067(42) | 914(36) | 800(31.5) | 1818(4000) |
| PSRO604248 | OPEN DECK | 1524(60) | 1067(42) | 1219(48) | 1105(43.5) | 1818(4000) |
| PSRW604248 | WOOD DECK | 1524(60) | 1067(42) | 1219(48) | 1105(43.5) | 1818(4000) |