This spring-loaded swing gate serves as a protective barrier and prevents unauthorized entry for added security. The steel tubing construction is both rigid and durable ensuring years of reliable service in harsh working conditions. Self-closing design automatically shuts safety gate as an added convenience and security precaution. The adjustable width gate accommodates various sized entryways for application and location versatility. Includes a yellow color finish for high visibility in dark or dimly lit environments. Type is Self-Closing Safety Gate.
Length adjustable:  stepless adjustable length, adjustable length:22"-40"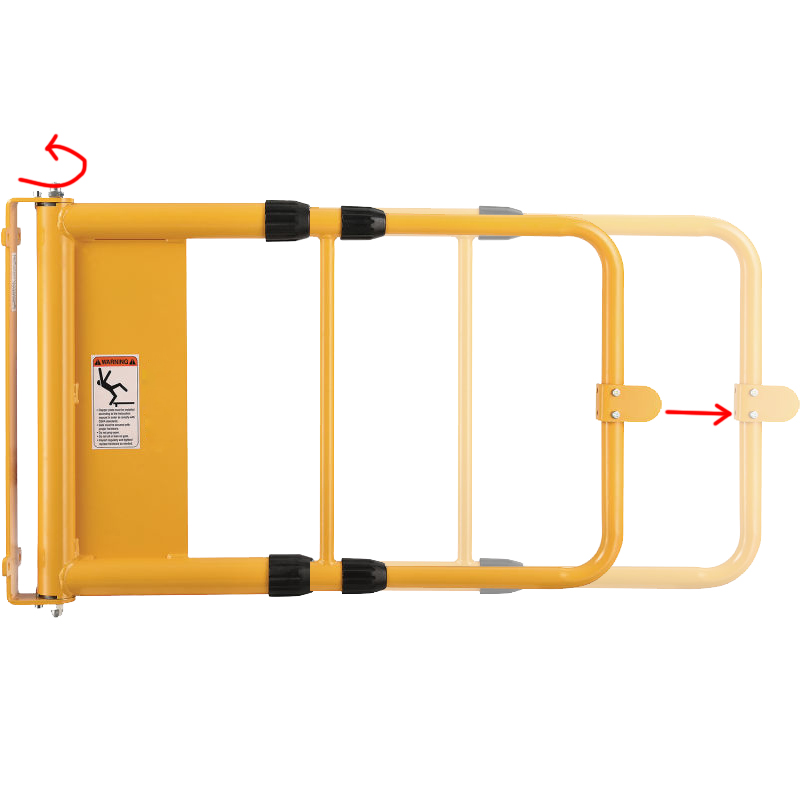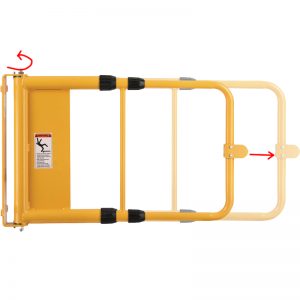 Rotatable: The rotation range from 0 to 90 degree and bounces back automatically.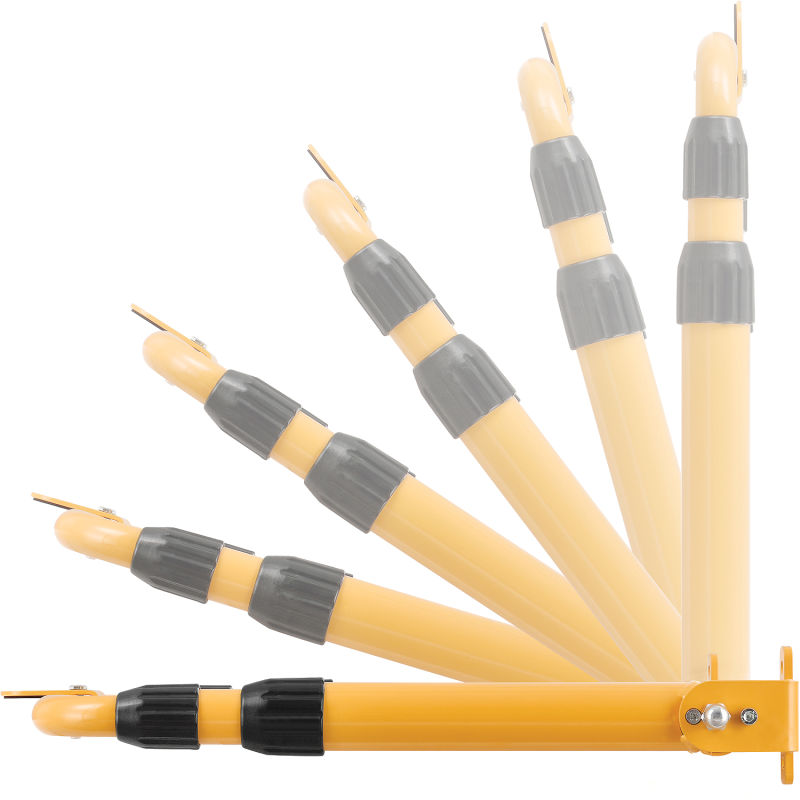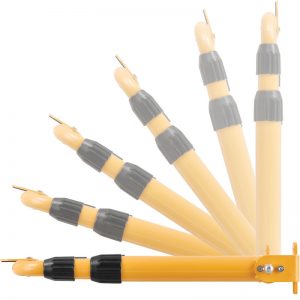 Plastic collars: Length controllable through loosening and tightening the plastic collars.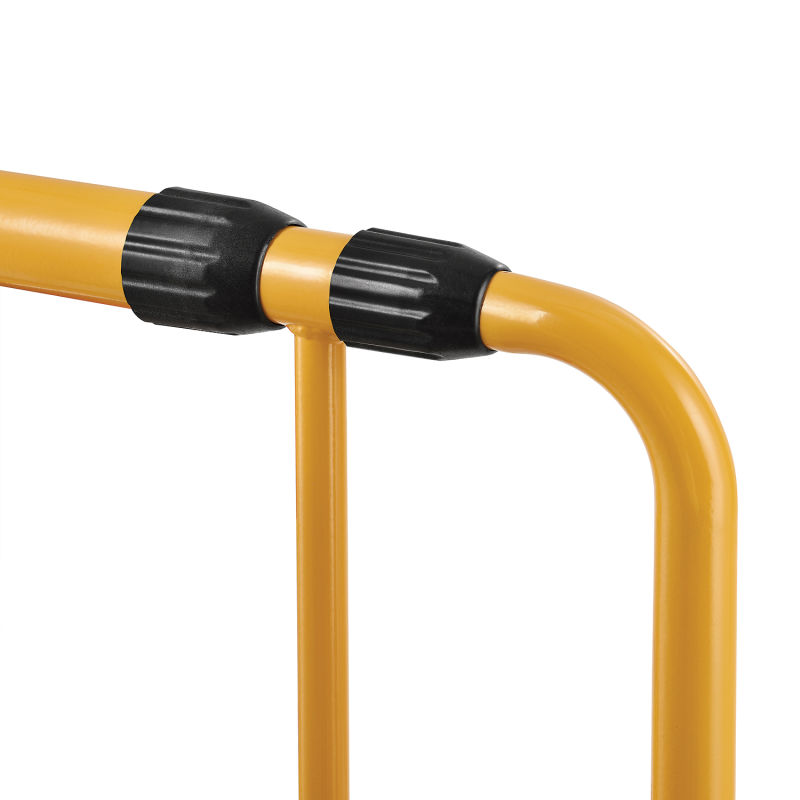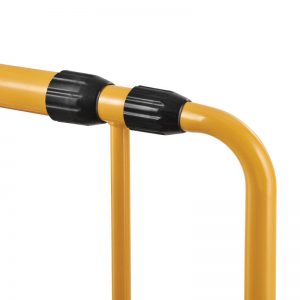 Rubber safey pad: Can be mounted on a door or wall to reduce swing impact.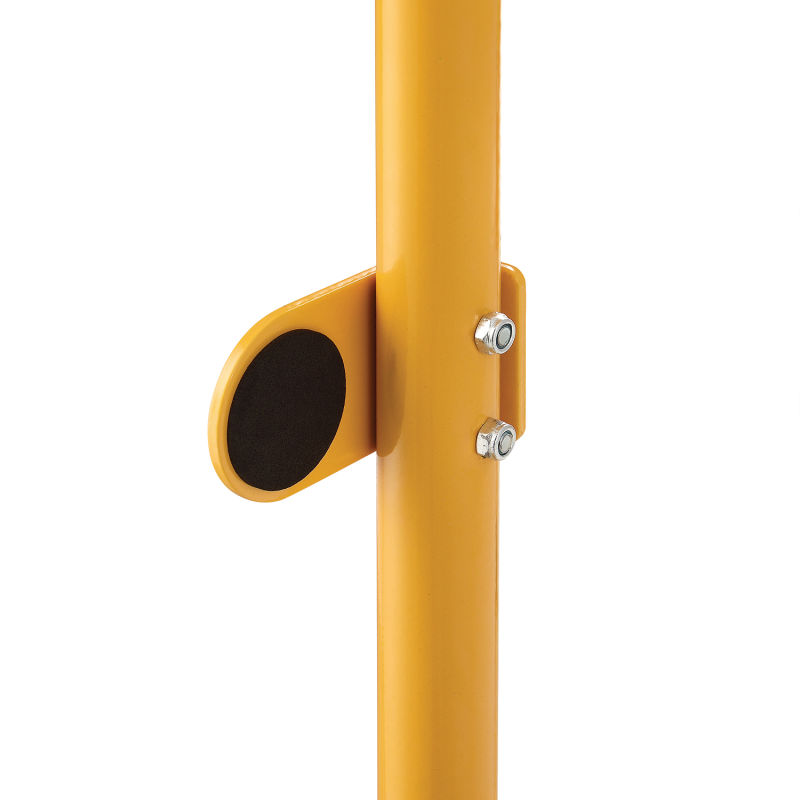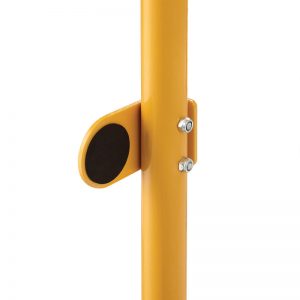 Hidden spring rotating mechanism: N-nice looking, safe, reliable.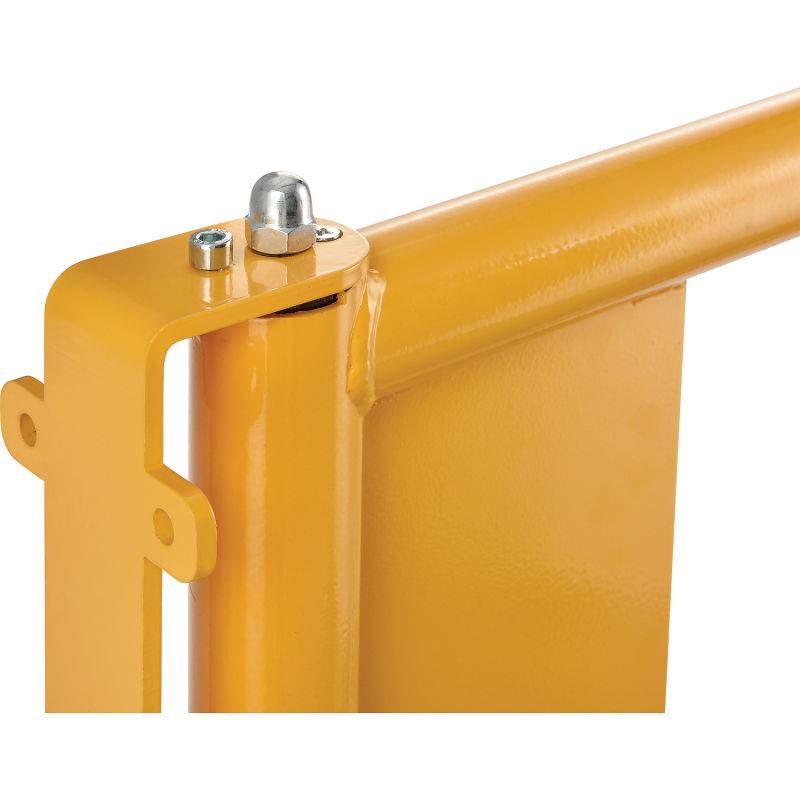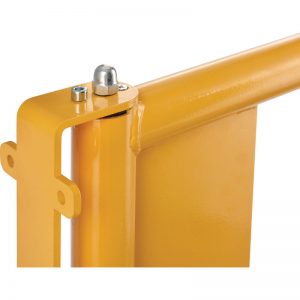 Including mounting bolts: 2 round U-bolts and 2 square  U-Bolts to adapt multiple environments.