▲ Standard design clamp for vertical lifting of steel plates and steel structures. The spring-loaded tightening lock mechanism assures a positive initial clamping force.
▲ Clamps are equipped with a safety mechanism,ensuring the clamp does not slip when lifting force is applied and when load is being lowered.
▲ The clamp is locked in closed as well as in open position.
▲ Manufactured from high quality carbon steel.
▲ High-frequency quenching of die-forged special aloy steels gives greater durability to the cam.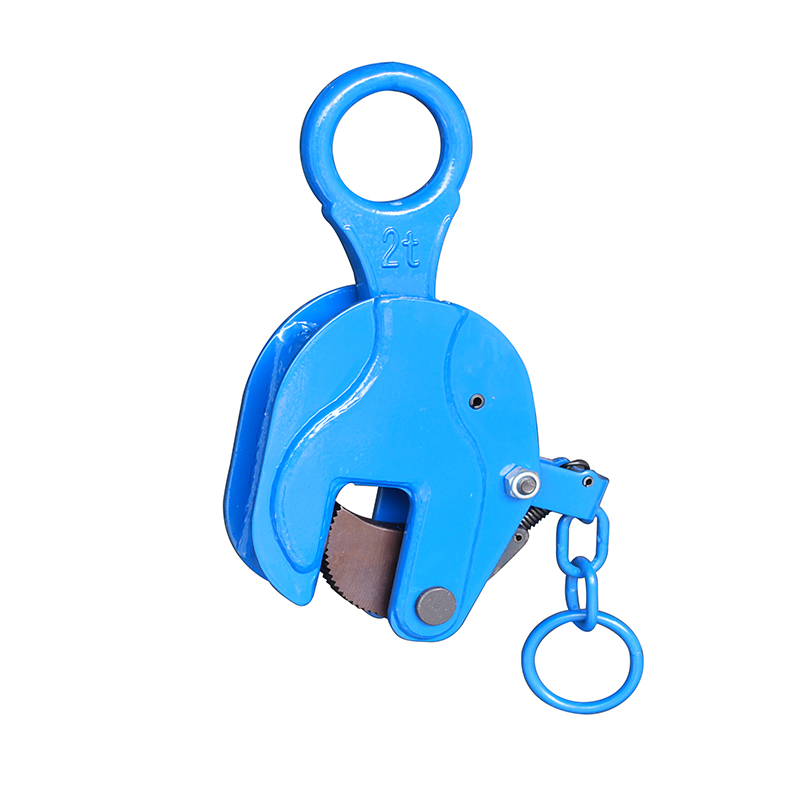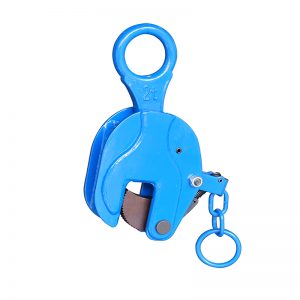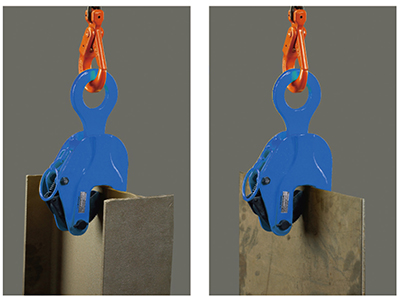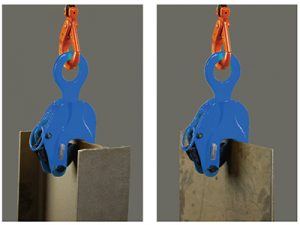 Note: Not designed to use on stainless steel or aluminum plates. For use only with materials with a surface hardness below HRC 30 (HB 300, Brinel 1300).
| | | | | | | | | | | |
| --- | --- | --- | --- | --- | --- | --- | --- | --- | --- | --- |
| i-lift No. | | 2212313 | 2212314 | 2212315 | 2212316 | 2212317 | 2212318 | 2212319 | 2212320 | 2212321 |
| Model | | ICDH08 | ICDH10 | ICDH20 | ICDH32 | ICDH50 | ICDH80 | ICDH100 | ICDH120 | ICDH160 |
| WLL | kg(lb.) | 800(1760) | 1000(2200) | 2000(4400) | 3200(7040) | 5000(11000) | 8000(17600) | 10000(22000) | 1200(26400) | 16000(35200) |
| Jaw Opening | mm(in.) | 0-16(0-0.6) | 0-22(0-0.9) | 0-30(0-1.2) | 0-40(0-1.6) | 0-50(0-2) | 0-60(0-2.4) | 0-80(0-3.1) | 25-90(1-3.5) | 60-125(2.4-5) |
| Weight | kg(lb.) | 2.8(6.2) | 3.6(7.9) | 5.5(12) | 10(22) | 17(37.4) | 26(57.2) | 32(70.4) | 48(105.6) | 80(176) |