▲ Rugged steel diamond plate surface with heavy duty welded channel support.
▲ Overload protection to 150% of capacity, adjustable leveling feet, can be pit mounted or free standing.
▲ Four alloy tool steel potted load cells.
▲ Durable power coat finish, 6 digit 7 segment display, bi-directional RS232 port, and operator controls for
Zero, Tare, Unit, net/gross and print. Converts to lb. or kg. readout.
▲ Deluxe stainless steel indicator as standard.
▲ Two slopes are optional equipments.
▲ Slopes LE36, LE48, LE60.
The scale has models NA1000, NA2000A, NA2000B, NA5000A, NA5000B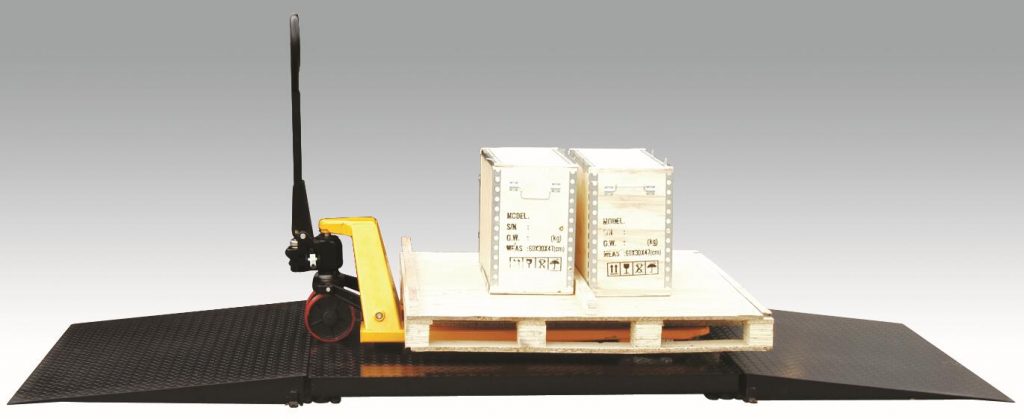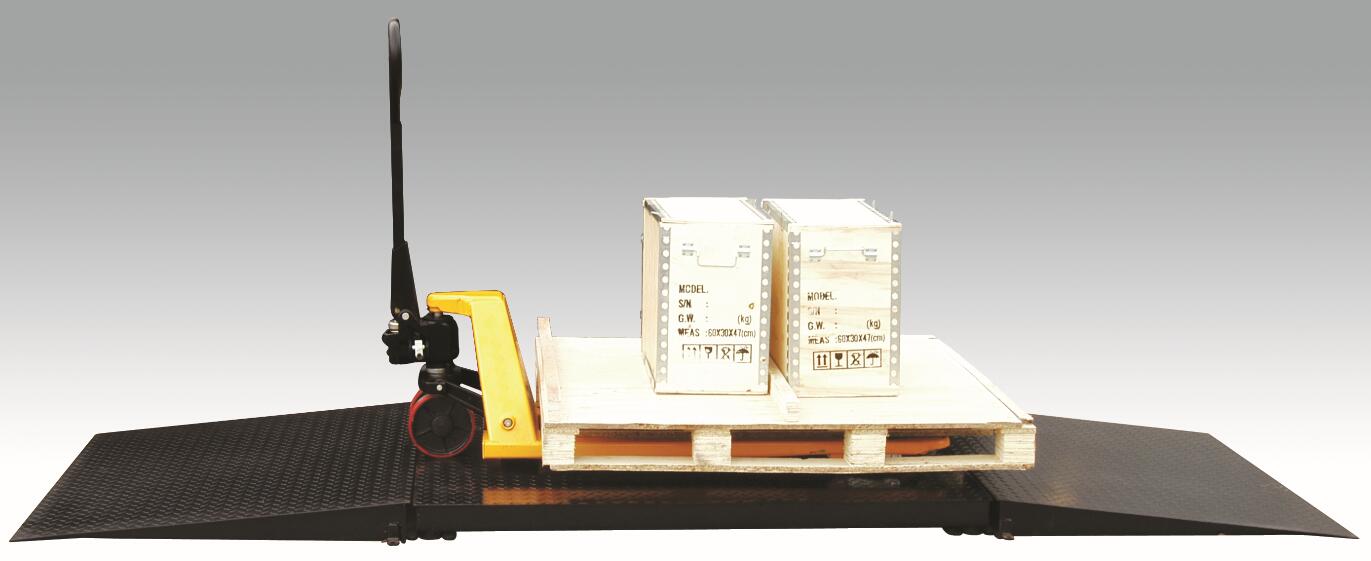 Optional Slope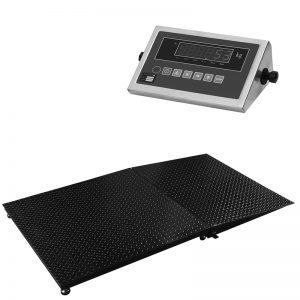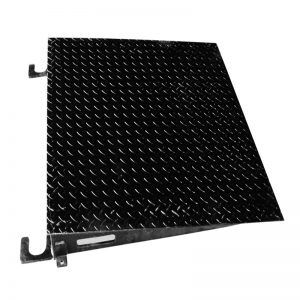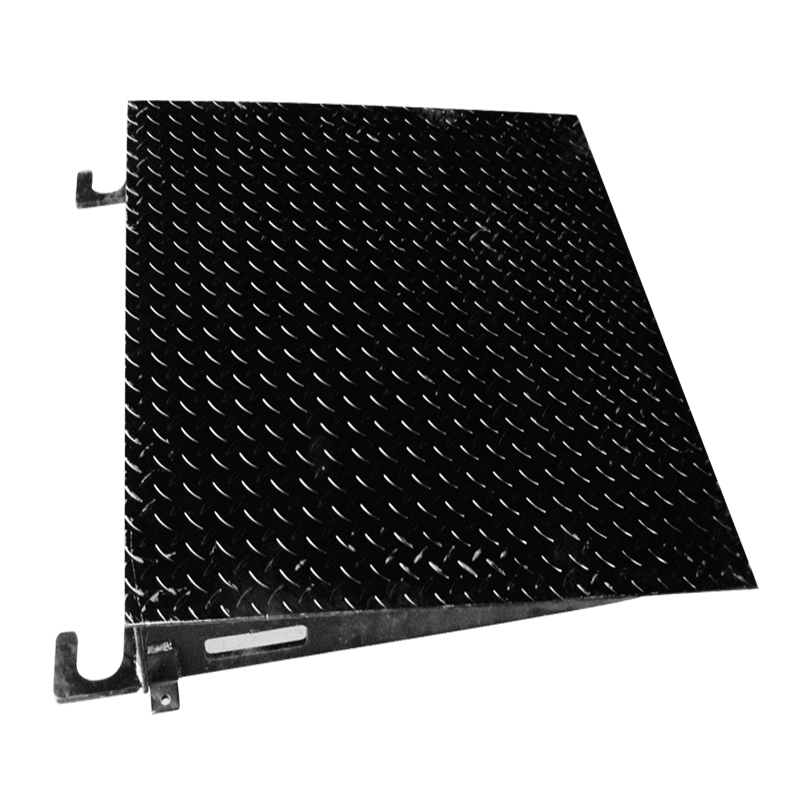 i-Lift No.
1210601
1210602
1210603
1210604
1210605
Model
NA1000
NA2000A
NA2000B
NA5000A
NA5000B
Measuring Range
 kg(lb.)
1000(2200)
2000(4400)
5000(11000)
Indexing Accuracy
 kg(lb.)
0.2(0.4)
0.5(1.1)
1(2.2)
Sensor Capacity
 kg(lb.)
1000(2200)
2000(4400)
2500(5500)
Sensor Number
4
Platform Size
mm
915*915(36*36)
1220*1220(48*48)
1500*1500(60*60)
1220*1220(48*48)
1500*1500(60*60)
Height
 mm(in.)
70(2.8)
Net Weight
 kg(lb.)
75(165)
145(319)
180(396)
160(352)
200(440)
Equipment temperature
-10℃~+40℃ relative temperature<95%
Sensor temperature
-20℃~+60℃
Voltage
110V AC (-10%, +10%) 50 Hz
Accuracy class
3
Slope
Optional
---
Low Profile Floor Scale mainly used in pharmaceutical, catering, packing line, food processing, warehouse, retail outlets, etc... Feel free to send us email to tell us more about your requirements; we will reply you in 24 hours.
Types of scale:
As a professional scale manufacturer for many years, we have developed various kinds of scales, such as mobile floor scale, "U"Table scale, Low profile floor scale, crane scale, digital load indicators, pallet truck load indicator, high lift scissor truck with scale, pallet truck scale, mobile weight cart, lift table truck with scale, etc…
After-sale service:
Each equipment comes with specs instruction
1 Year Limited Warranty
We have been in manufacturing weighting scale for many years. And we have a professional and perfect after-sales service team.
Weighting scale manufacturer:
As a professional manufacturer of various types of material handling & lifting products, weighting scale is one of our main products. In addition to this, we can also manufacture various kinds of pallet trucks, stackers, lift tables, forklifts, crane and so on. If you would like to purchase one type of the Low profile floor scale, you can send us email from this page for quotation now. And if you are interested in our other products, welcome to contact us via e-mail or other ways that listed in the page. We will reply you in 24 hours.