The MW series pallet jack with scale is a Pallet Jack and Scale combination that allows you to weigh the cargo in transit. There is no need to move the load to a platform scale, as this multi-purpose mobile weighing truck allowing you to quickly verify incoming and outgoing freight. Truck displays up to 4400 lb. capacity in 10 lb. increments, and the load cells that are integrated within the forks are certified by the U.S. National Institute of Standards and Technologies to provide +/- 0.1% accuracy. Large, easy to read LED character display with a membrane keypad provides functions for gross, net, tare, and total. All electronics are shock mounted and contained in a rugged enclosure. Operates on batteries (not included); battery life in continuous use is 75 hours using dry cell alkali or 25 hours using NiCad (nickel cadmium). Scale includes variable automatic shut-off and low battery shutoff. Truck features an easy to operate 3-function hand control (raise/neutral/lower) and a low profile (3 or 3.3") lowered fork height. 1 Year Limited Warranty.
    MW20-B                                                            MW20-BSS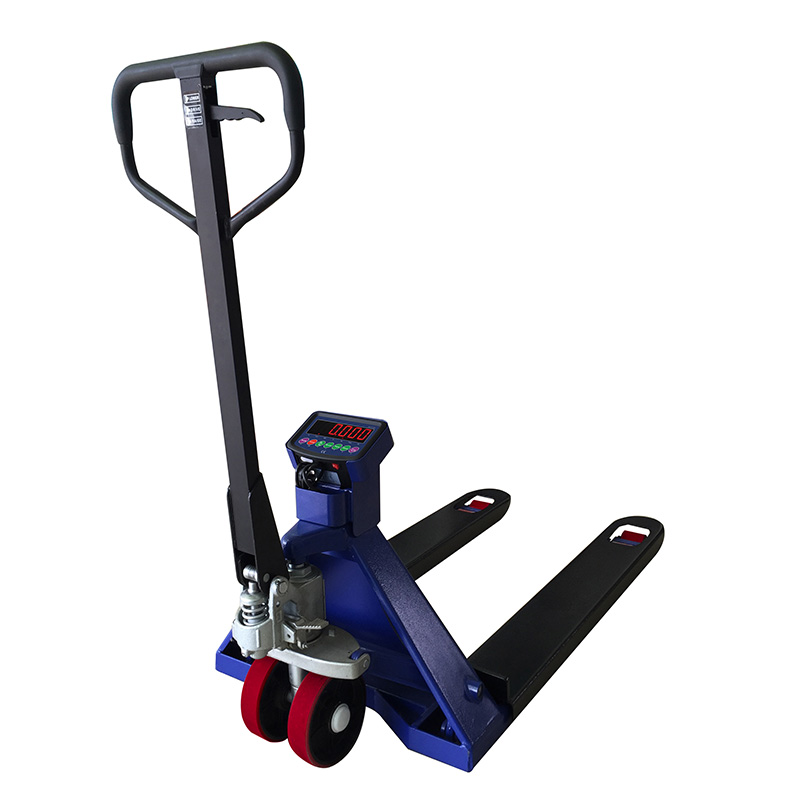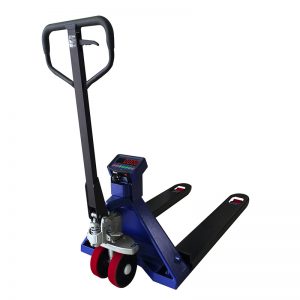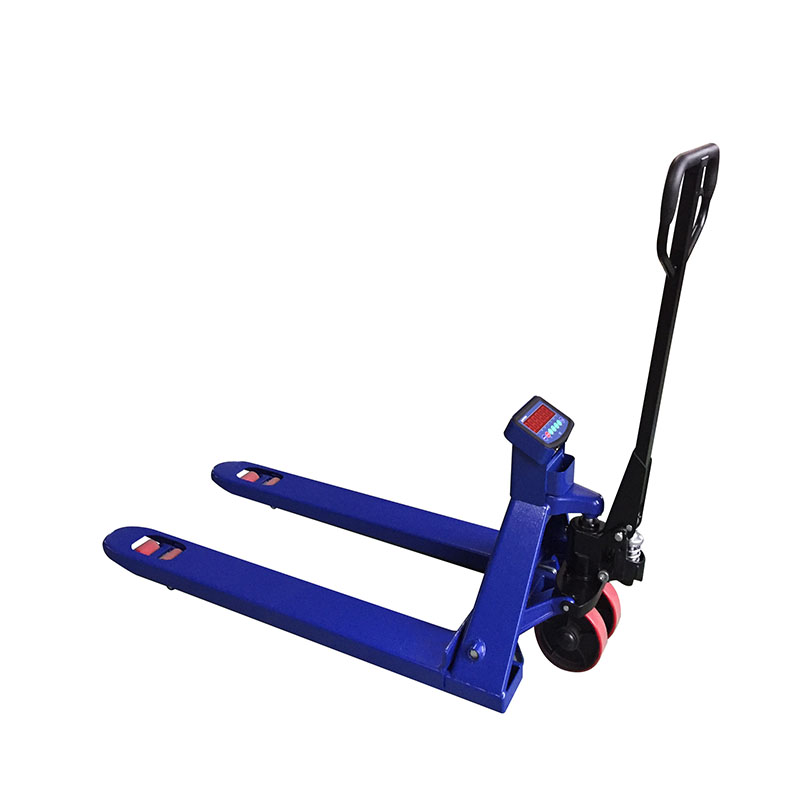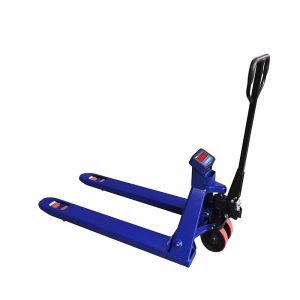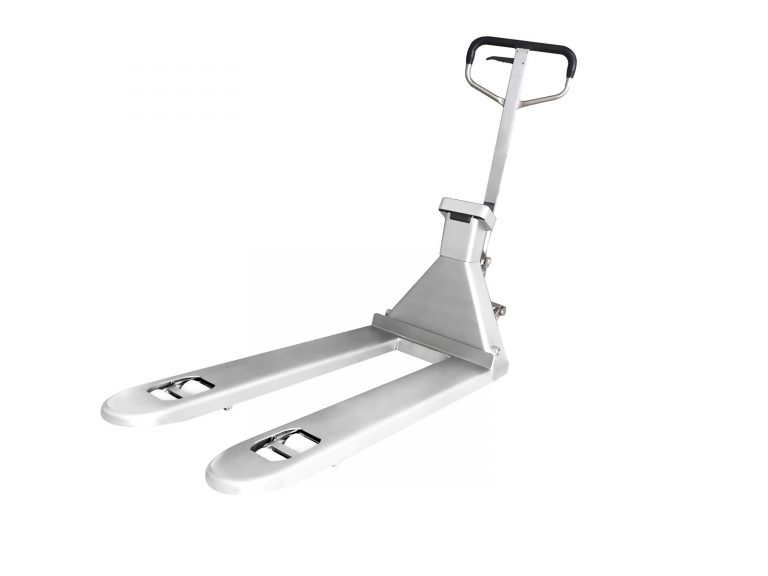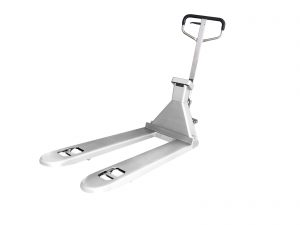 Stainless steel pallet jack with scale, weighing pallet jack with printer are all optional for this series.
i-lift No.
1212201
1212202
Model
MW20-B/MW20-BP
MW20-BSS
Capacity
 kg(lb.)
2000(4400)
Max.fork height
 mm(in.)
195/205(7.7/8)
Min.fork height
 mm(in.)
75/85(3/3.3)
Fork Length
 mm(in.)
1150/1220(45.3/48)
Width overall forks
 mm(in.)
540/680(21.3/27)
Forks inside witdth
 mm(in.)
220/360(8.7/14.2)
Width of single fork
 mm(in.)
160(6.3)
Net Weight
 kg(lb.)
128(281.6)
136(299.2)
As a pallet truck manufacture(pallet jack manufacture), i-Lift also have electric pallet truck, high lift scissor pallet truck, rough terrian pallet truck, hand pallet truck(hydraulic pallet truck), low profile pallet truck, stainless pallet truck, galvanized pallet truck, roll pallet truck, pallet truck with scale, skid lifter pallet truck, weighing pallet truck and so on.