Compare with general lift tables, this QSL1000 series spring lift table is a rotating lift table which can automatically maintain a load at the ideal height for manual loading and unloading without any electric or any manual operation, this pallet & spring lever loader can automatically maintain at the top of the load as the working height to  reduce the discomfort of long-term bending just with the spring force of the spring and the gravity of the cargo.
It is also a rotaing lift table as it can realize the operation of each side by rotating the surface of the spring loader, so the workers can easily complete all loading and unloading works just keep the same posture. Not only improves productivity but also protects workers from long time bending.
Requiring no power, the positioner comes with three springs for maximum load weight leveling. Easily remove one or two springs for lighter load requirements.
As weight is added to the Spring Level Loader, it causes the springs to compress, lowering the height of the platform. As weight is removed, the springs expand, raising the height of the platform. Once properly calibrated for the maximum load weight, the lift will automatically stay at an ergonomic height.
Load weight range is 440 lbs. to 4,400 lbs. The standard turntable allows for 360° rotation for easy load access. Fork pockets also come standard for repositioning of the spring level loader.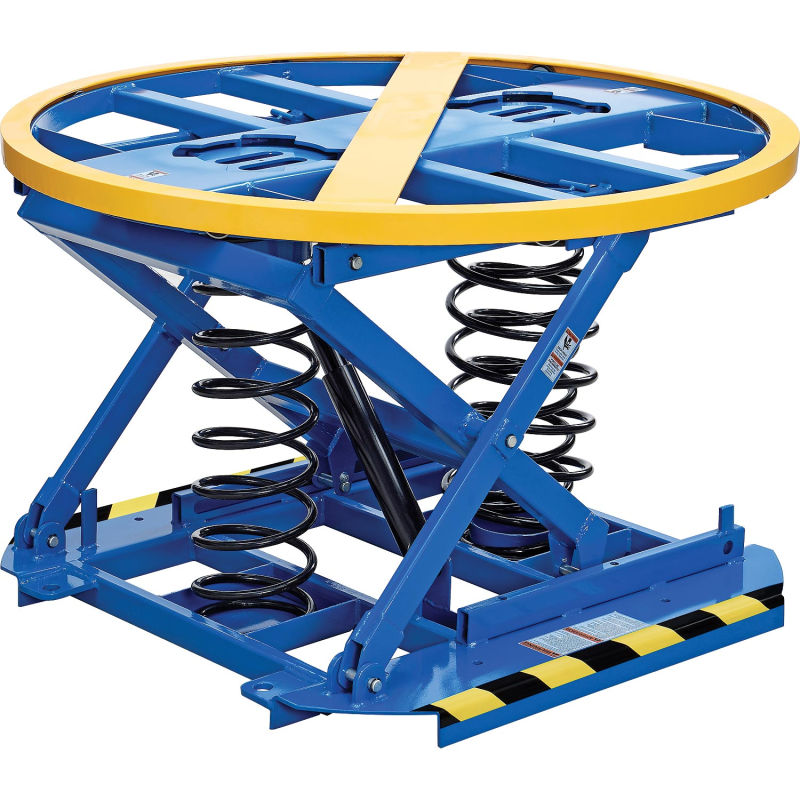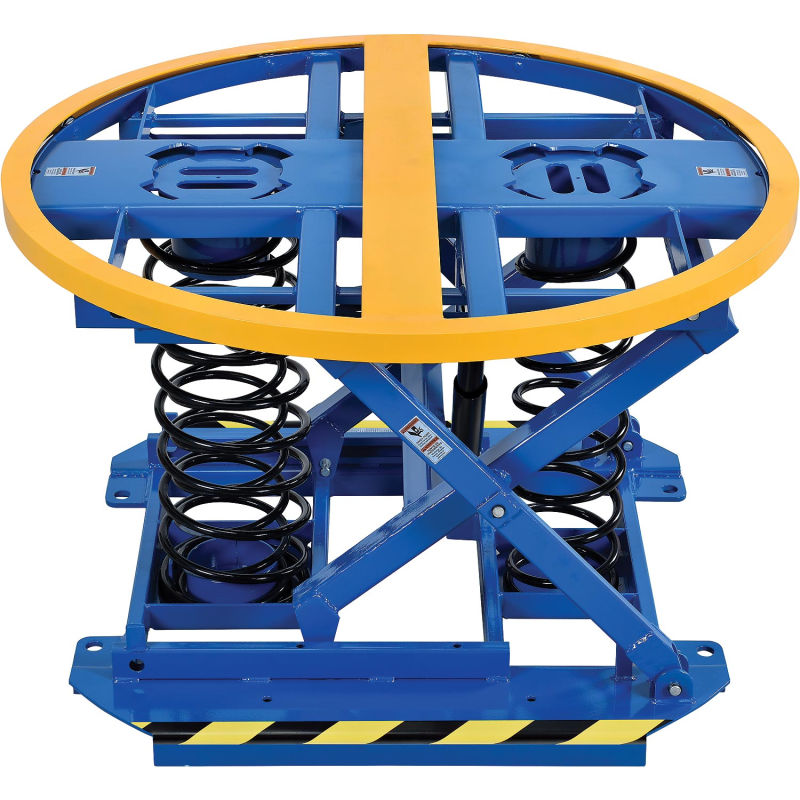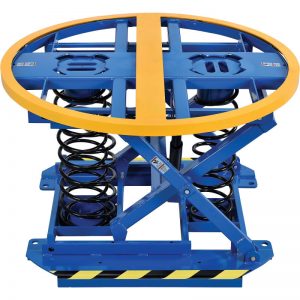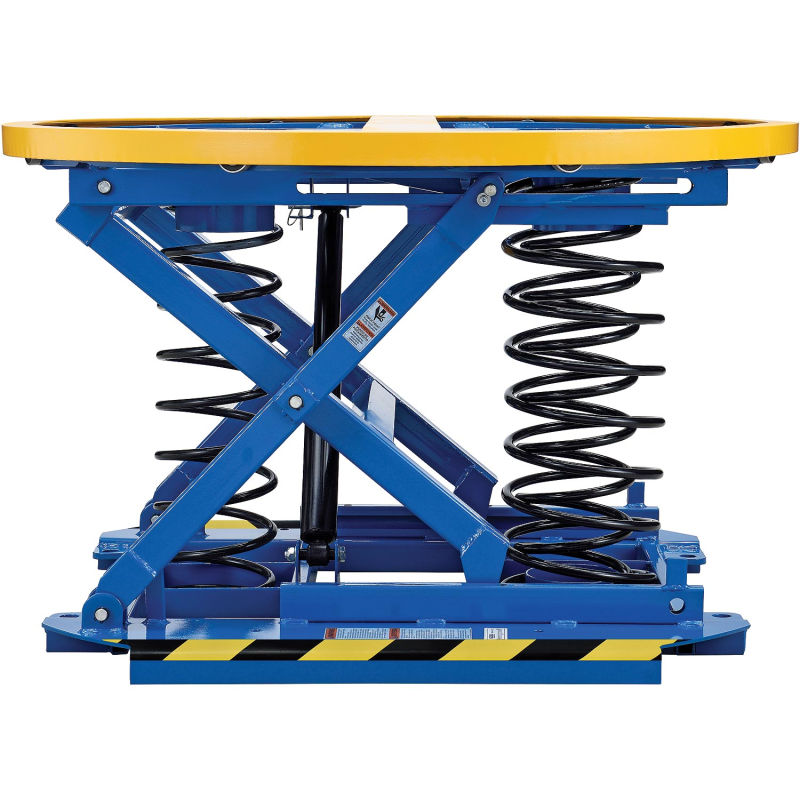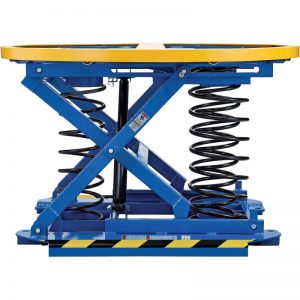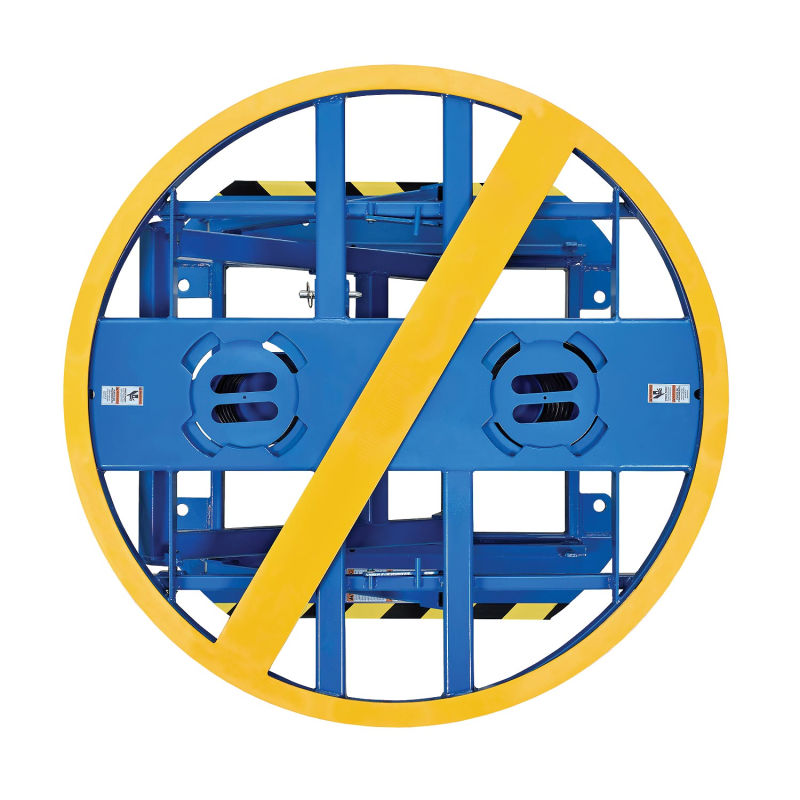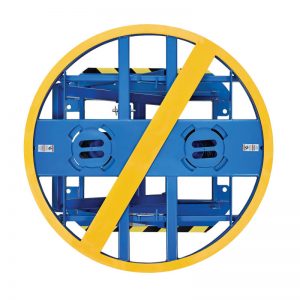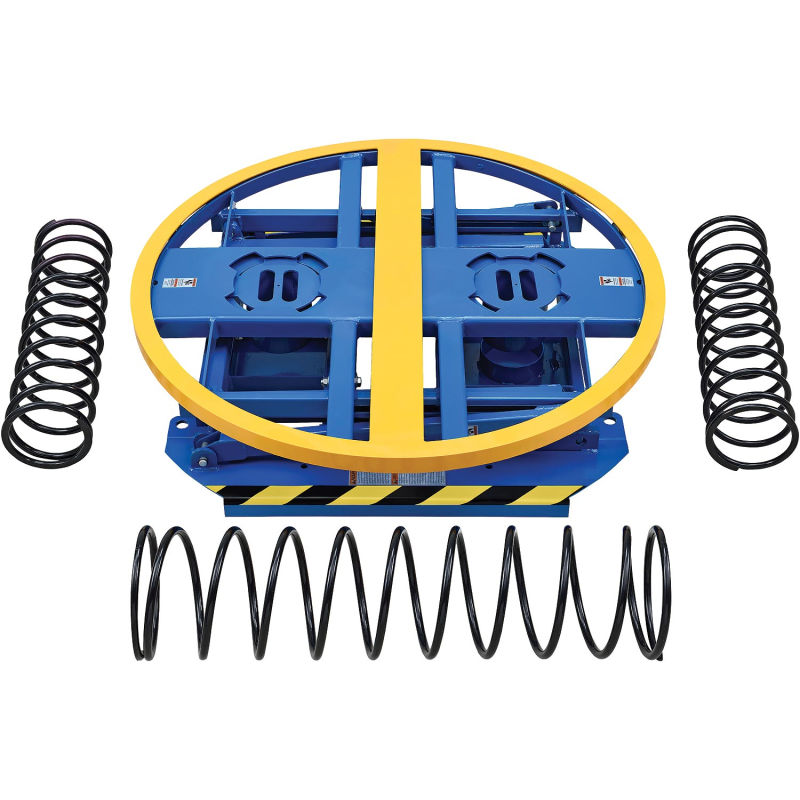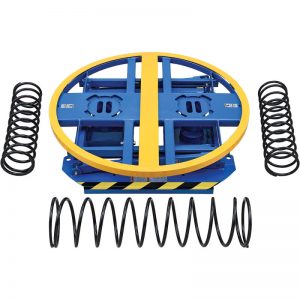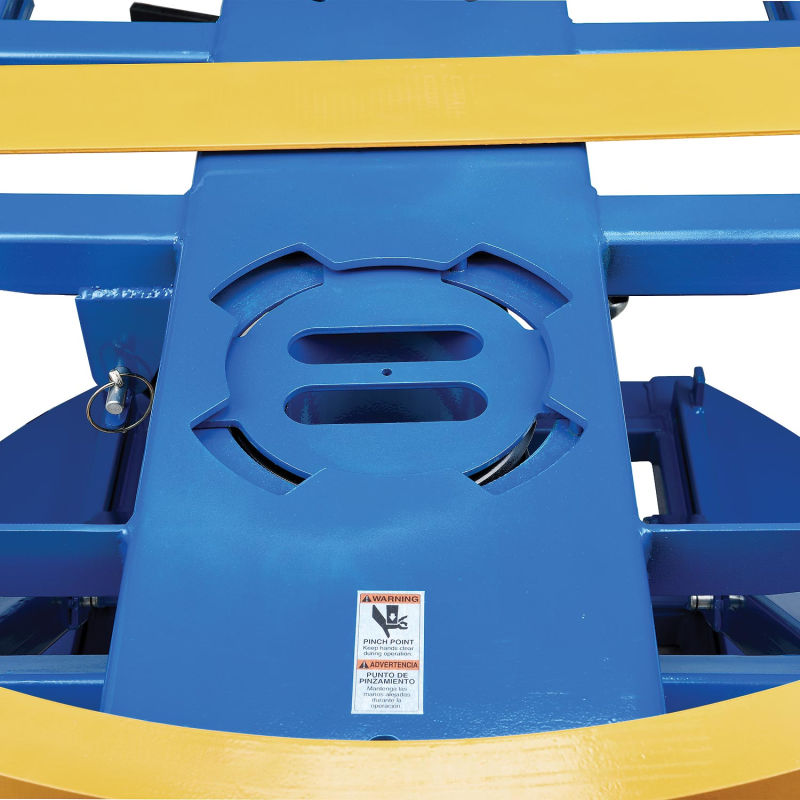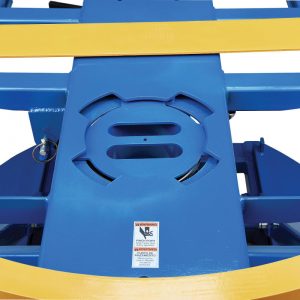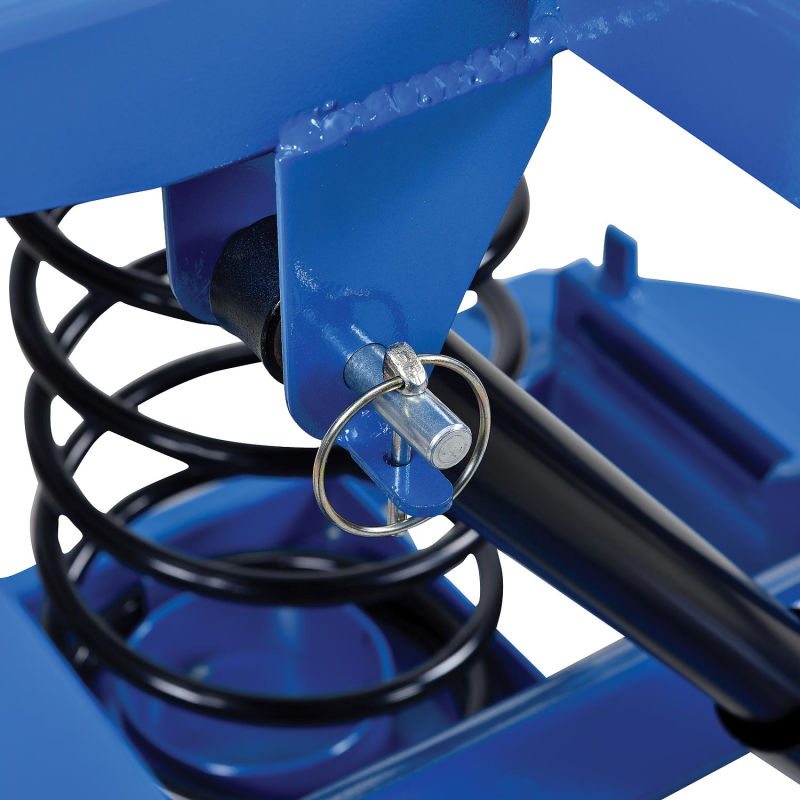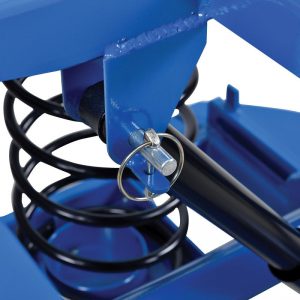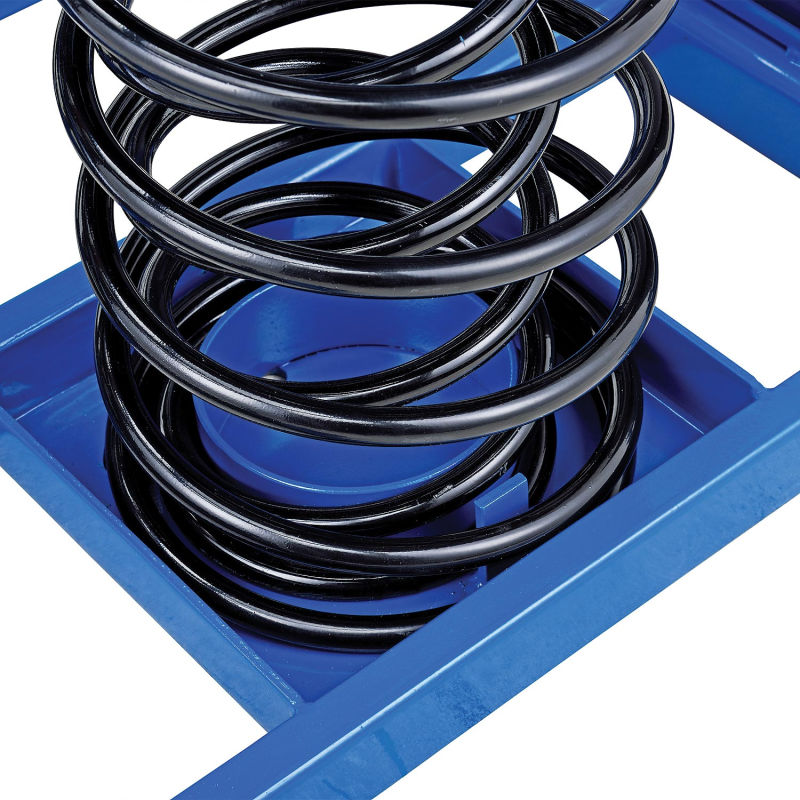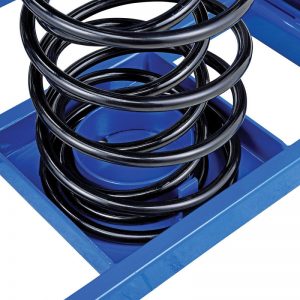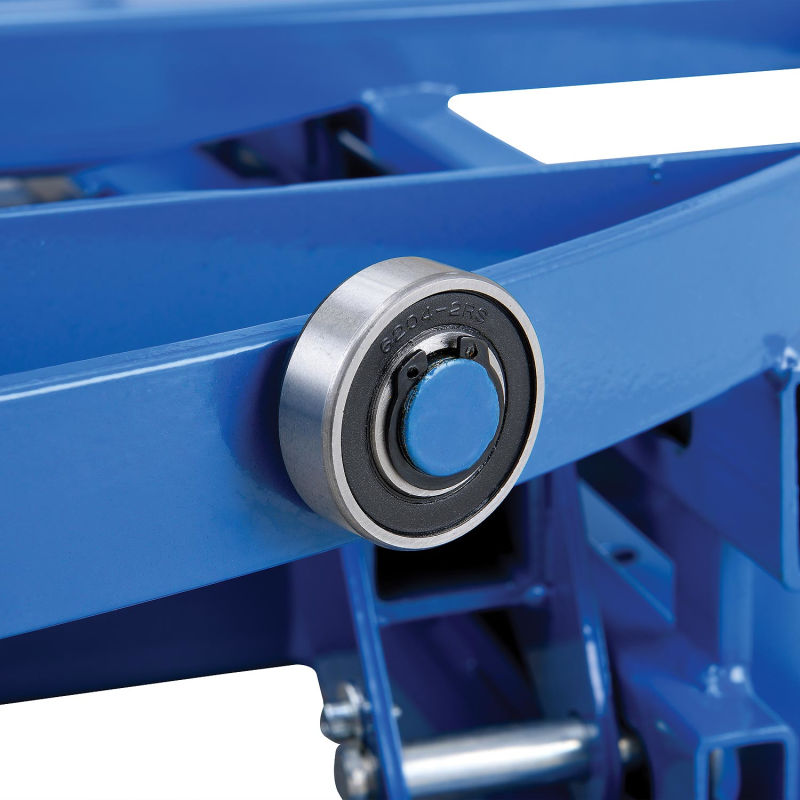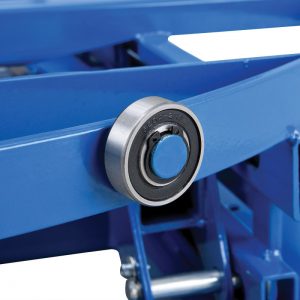 It includes 3 springs with different size, you can group them freely according to the capacity and the height you need. Equiped with forklift"pocket" enables transport between different work areas.  "Lift table mover" is also optional for the areas which forklift is unavailable.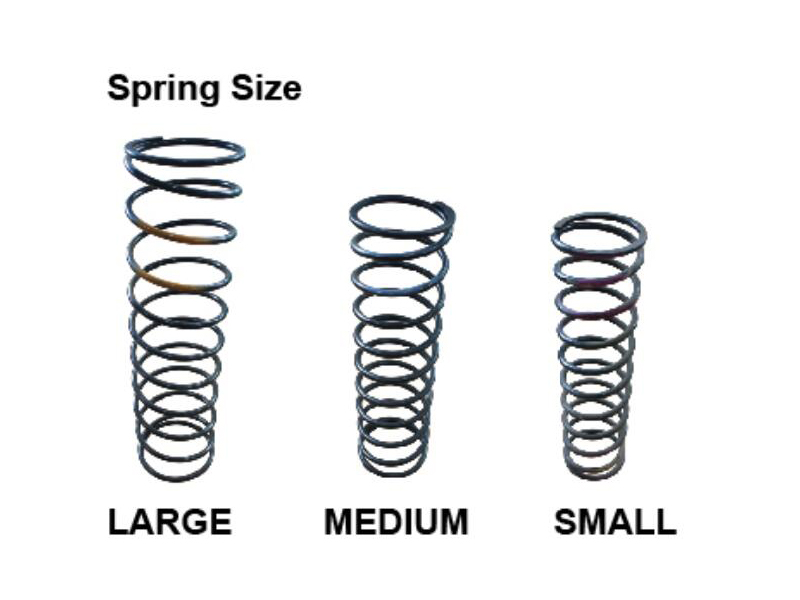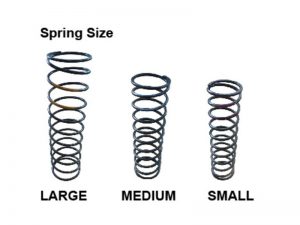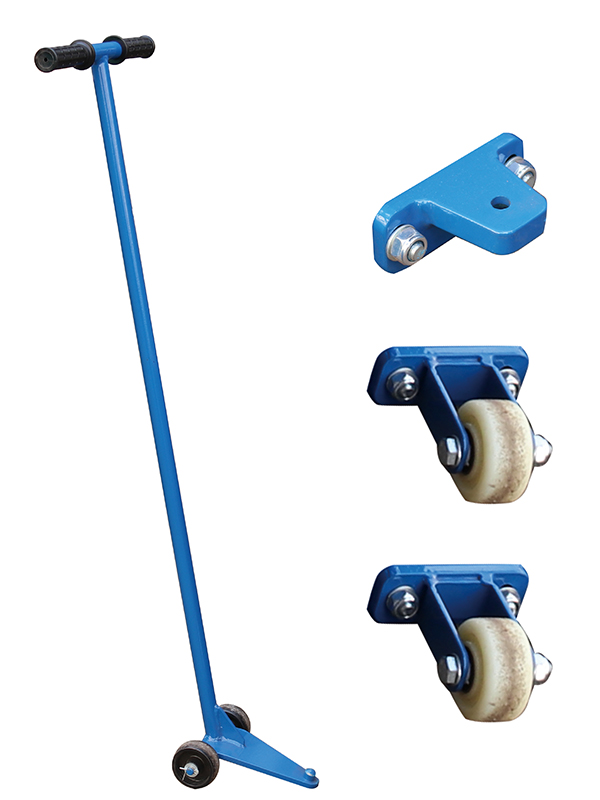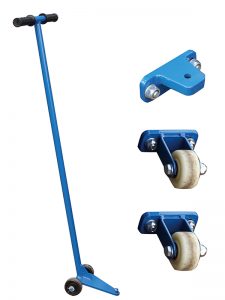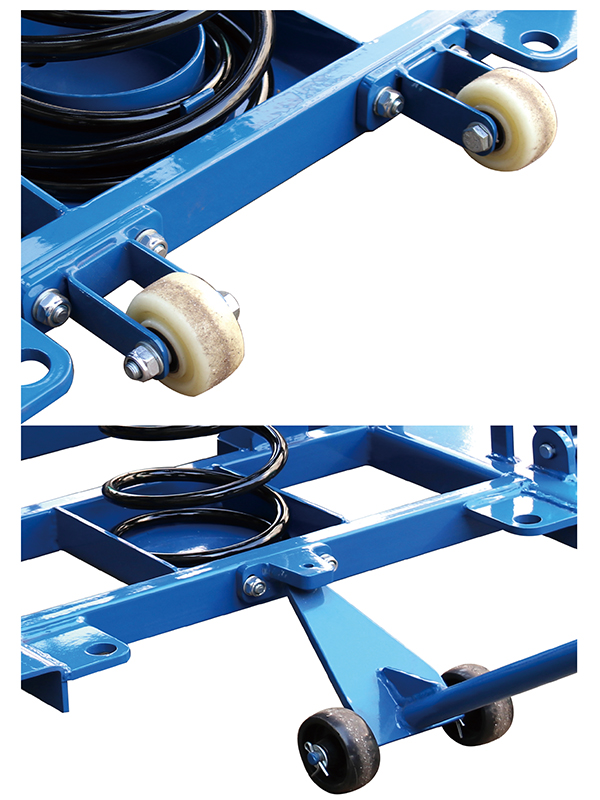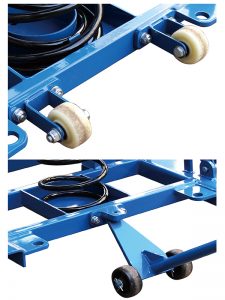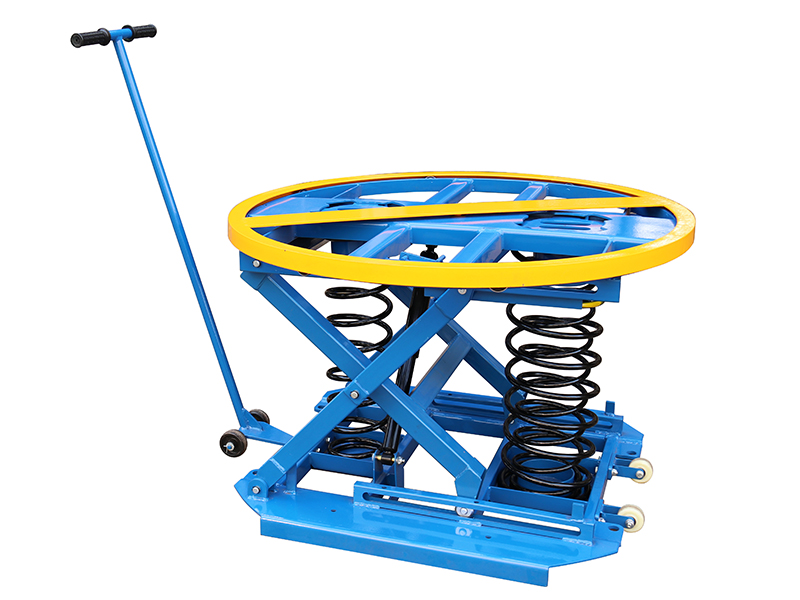 i-Lift No.
1313601
Model
QSL1000
Capacity
 kg(lb.)
200-2000(440-4400)
Compressed height
 mm(in.)
240(9.4)
Extended height
 mm(in.)
710(28)
Rotating ring,outside dia.
 mm(in.)
1110(44)
Rotating ring,inside dia.
 mm(in.)
1035(40.7)
Base frame length
 mm(in.)
1150(45.3)
Base frame width
 mm(in.)
930(36.6)
With 3 springs
Large, Middle, Small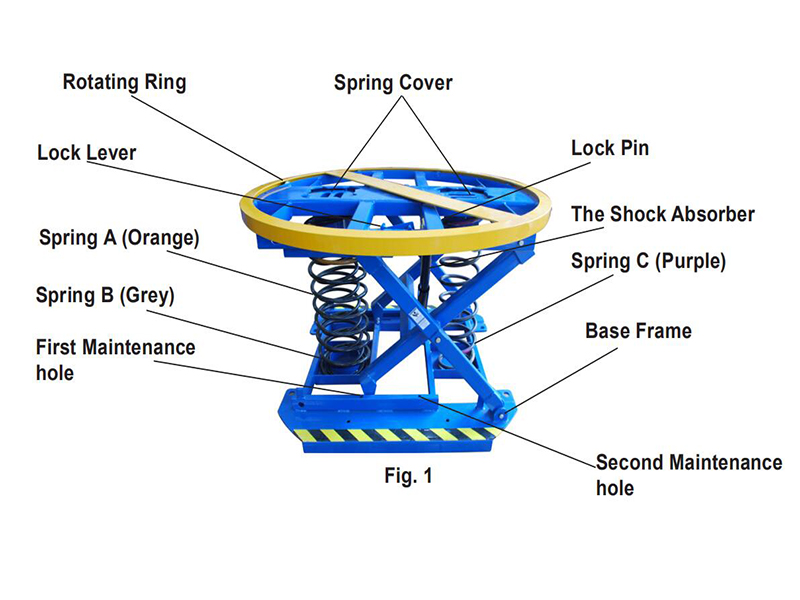 The frame of the spring lift table can handle loads of up to 4400 lbs. In order to adapt the unit for different pallet loads, the springs are changed. The springs are chosen to match the weight and height of a fully loaded pallet. A unit may have one to three springs. Each time the pallet weight or pallet height is changed, the springs may also need to be  changed. Instructions will show you how the springs are selected. Each spring is color-coded with paint mark at one end.
Spring actuated level loader unit will always have at least one spring. This spring has an orange mark, and is larger in diameter than the others. This large spring is always placed near the rear of the unit.