This HRL series stationary lift table with carousel turnable(rotating lift table) is an lift table with rotating platform designed from the ground up with the operator in mind, placing the load where the operator determines they would like the work load positioned.It doesn't matter how short or tall the individual is since the operator determines the most comfortable working height. The Roto-Max allows complete flexibility to do the ergonomically safest job with maximum efficiency.
The stationary scissor lift table is a electric fixed turntable lifting table designed to lift or lower the rated load. Features an integral turntable top, hand control, control cord, and power cord. Whether the load is one pound or 4400 lbs pounds, the positioner height does not change until the individual wants it to change. With a lowered height of only 11.8", an operator has easy access to the top layer of product. The raised height is ideally suited for most applications., it can be rotated by 360 degree.
The stationary lift table with carousel turntable is with extra width at the povot point. Its contoured logs combine great strength with lower collapsed height. All pivot point have hardened pins that operate in lubricated-for-life, virtually maintenance-free bushings.
The electric turntable loader has models HRL1000, HRL2000 with capacity 1ton, 2ton.
▲ i-Lift heavy-gauge steel carousel turntable helps rotate pallets to facilitate stretch wrapping.
▲Improve employee safety by accurately lifting loads to a comfortable working height.
▲Help to increase productivity while helping to reduce injuries due to bending and reaching.
▲Hand or foot contral for option.
▲This model can be used in above-floor or in-floor pit applications.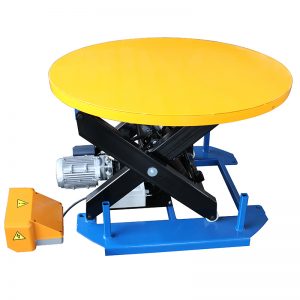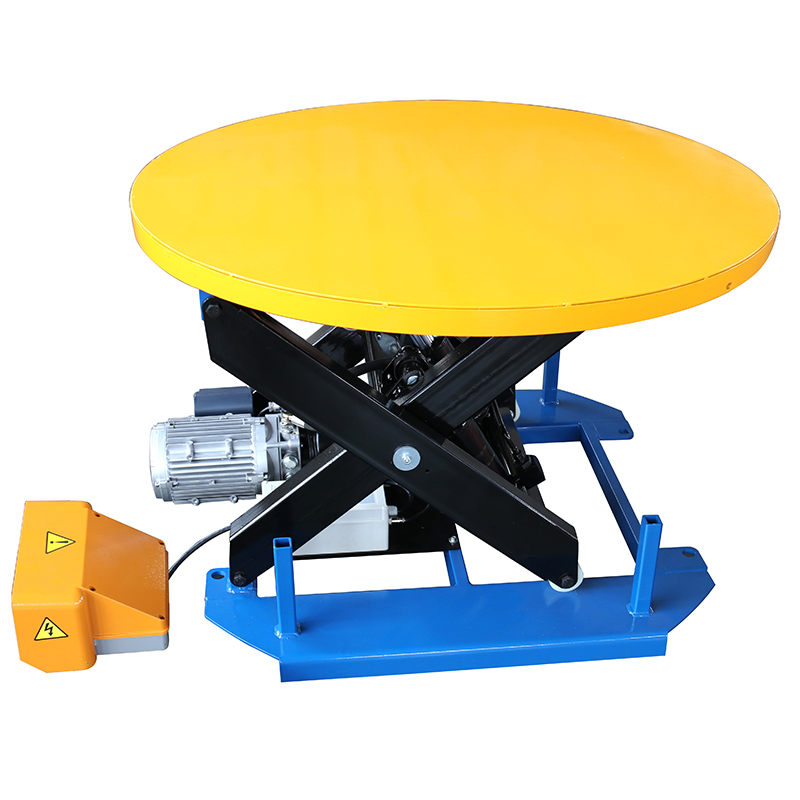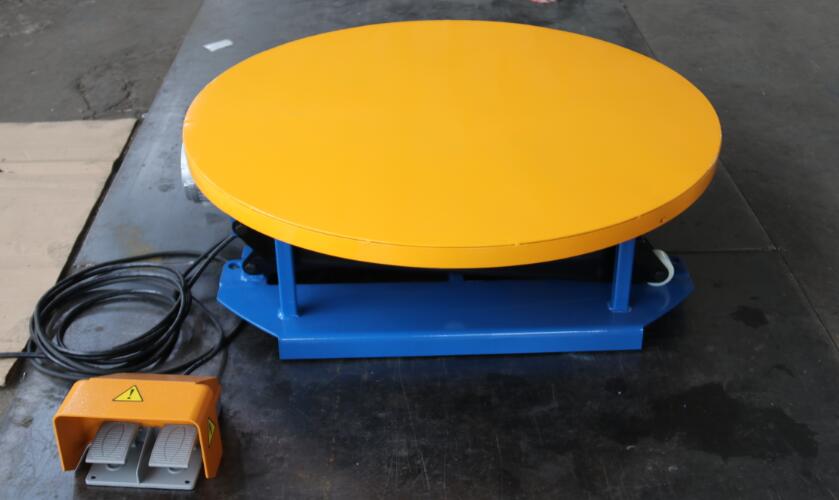 option for handcontral and  foot contral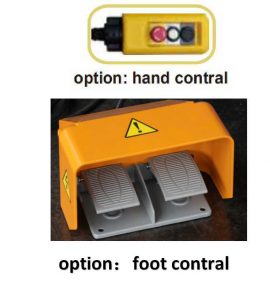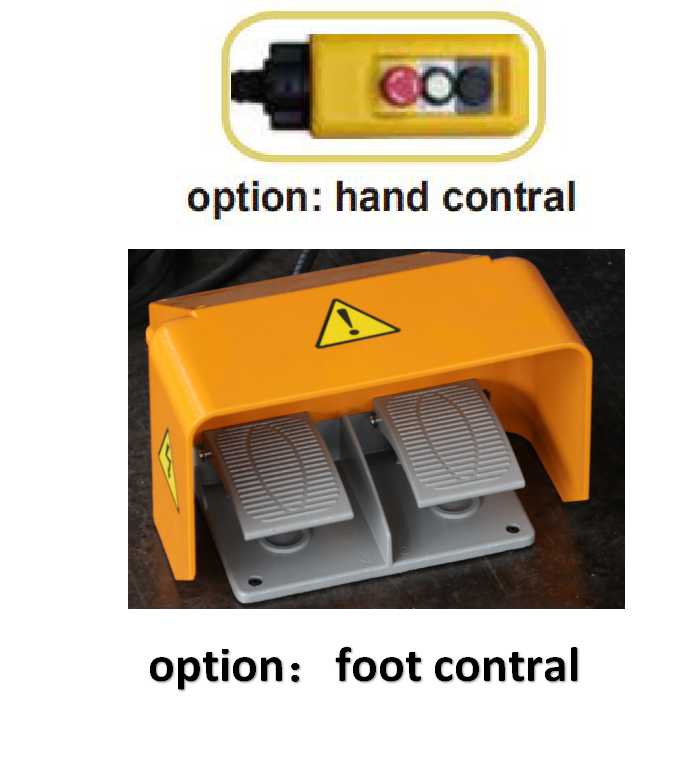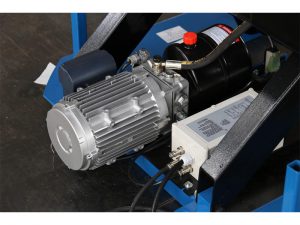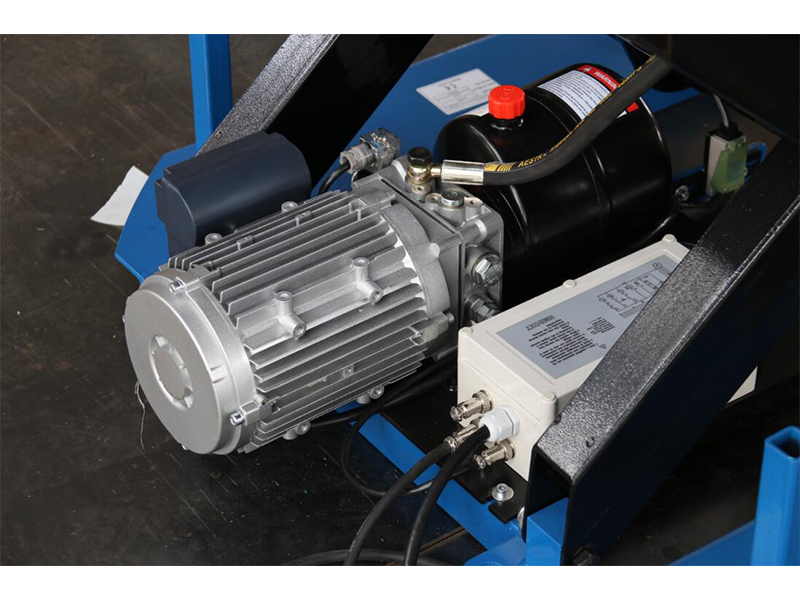 i-lift No.
1313605
1313606
Model
HRL1000
HRL2000
Capacity
 kg(lb.)
1000(2200)
2000(4400)
Min.height
 mm(in.)
300(11.8)
Max.height
 mm(in.)
710(28)
Rotating ring,outside dia.
 mm(in.)
1110(44)
Base frame length
 mm(in.)
930(36.6)
Base frame width
 mm(in.)
920(36.2)
Net Weight
 kg(lb.)
208(457.6)
217(477.4)
Power Pack
380V/1.1kw
380V/2.2kw
---