The Features of Mechanical-Electric Li E-HWseries
Use a brushless motor.
Vector control
Dry ball screw cylinder
Built-in unit
Has a maximum/minimum limit switch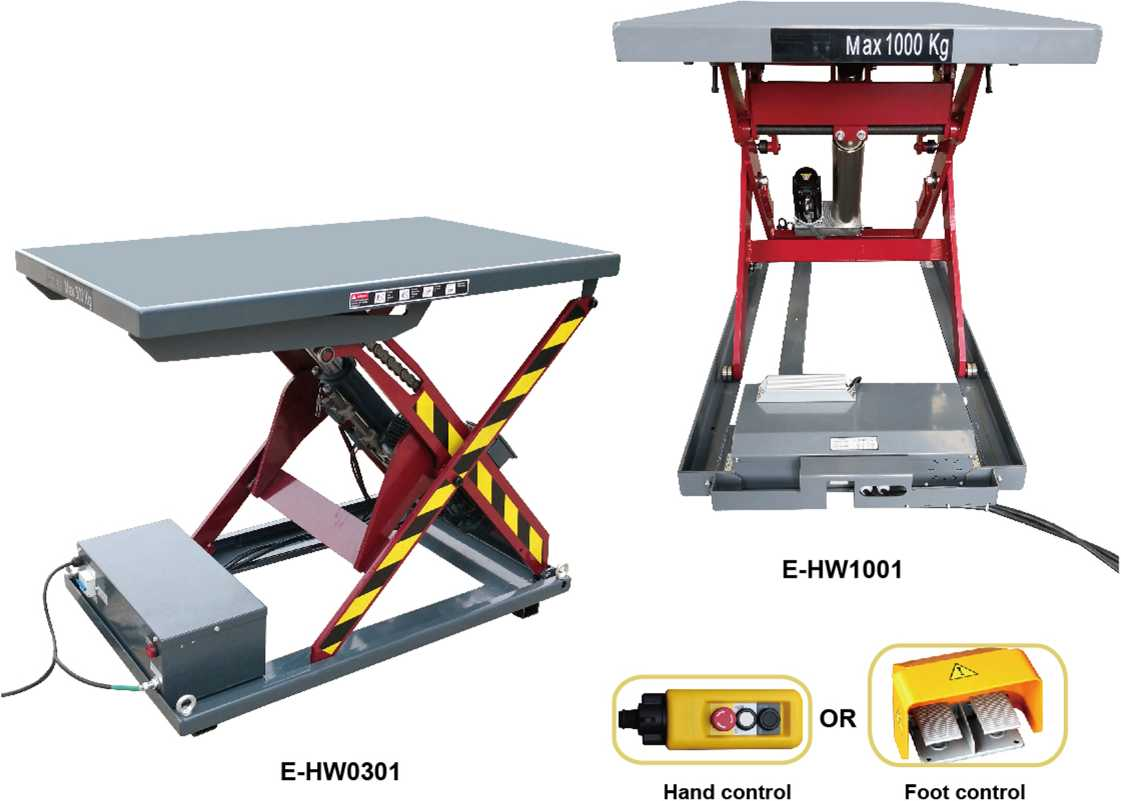 Electric Linear Actuator's advantage:
Electric Linear Actuator platform is a pure electric lifting platform driven by AC and DC motor to drive the screw to convert rotating motion into linear motion and complete the up and down movements of scissors through more complex mechanisms. The electric putter platform is directly converted from the electrical energy of the motor to the mechanical energy of scissors, which is a green environmental protection product that uses clean energy as energy consumption. Lifting needs can be realized in fixed places or mobile operations, which is a new replacement product of electric hydraulic platforms. It is widely used in pollution-free clean industries and places such as food and medical care.
Compared with the traditional hydraulic lift table, the electric Linear Actuator platformis considered a higher accuracy of more clean transmission equipment. It is difficult for hydraulic transmission or pneumatic transmission to achieve the same transmission accuracy as the electric push rod. Electric push rods with corresponding control can meet higher transmission accuracy to meet customers' requirements for accuracy. In the actual use process, it is more energy -saving, easy to install and does not require any maintenance work.
Electric Linear Actuator's structure :
The structure of the electric linear actuator is mainly composed of a deceleration with a brush motor, a gear box, a screw, a screw, a tube, a slide, a spring, a hardware and a shell and a safety switch. Accuracy control, or synchronous control, the Hall encoder needs to be added at the tail of the motor; in order to prevent the pushing rod from being abnormal during the operation, the current is burned to the motor.
i-lift No.
1315101
1315102
1315103
1315104
1315105
Model
E-HW0301
E-HW0501
E-HW0701
E-HW1001
E-HW1002
Capacity
kg(lb.)
300(660)
500(1100)
750(1650)
1000(2200)
Max.height
mm(in.)
650(25.6)
900(35.4)
Min.height
mm(in.)
155(6.1)
240(9.5)
Lift time
s
15-20
20-25
23-28
25-30
Platformsize
mm(in.)
720x450(28.3X17.7)
1250x625(49.2X24.6)
1250x710(49.2X28)
1200x800(47.2X31.5)
1250x710(49.2X28)
Power pack
400W
500W
750W
1100W
Net weight
kg(lb.)
83(182.6)
180(396)
195(429)
240(528)
227(499.4)