i-Lift stationary scissor lift table capacity from 400 to 4000kg, max lifting height can reach 4210mm(165.7inch). Scissor design adds stability.
High-quality pumping station makes the lifting of the goods stable and powerful, and the safety bar device is arranged below the tabletop, when it encounters obstacles below the tabletop, it stops to descend to ensure safety. With overload protection function, more reliable. The hydraulic system is equipped with an explosion-proof valve to prevent the platform from falling rapidly when the oil pipe bursts.
Widely used in manufacturing and maintenance industries.
Please check"stationary lift table" if you need other size.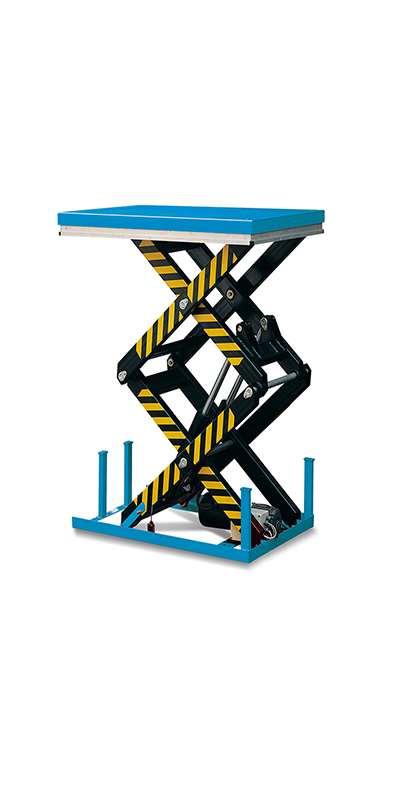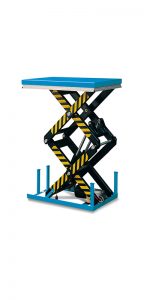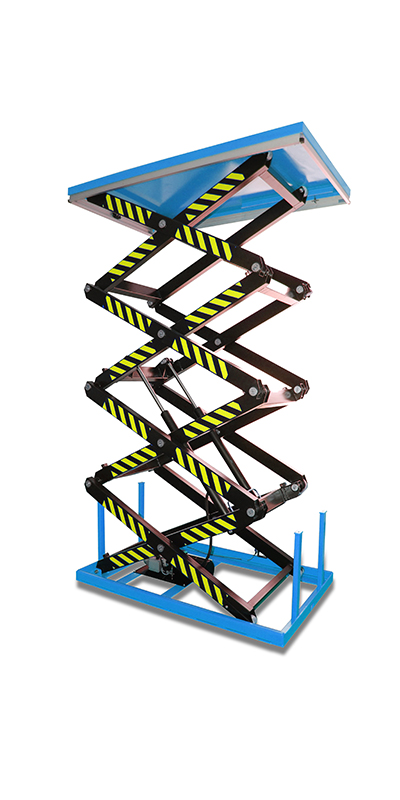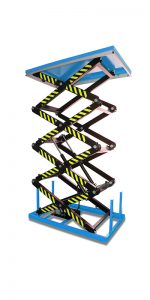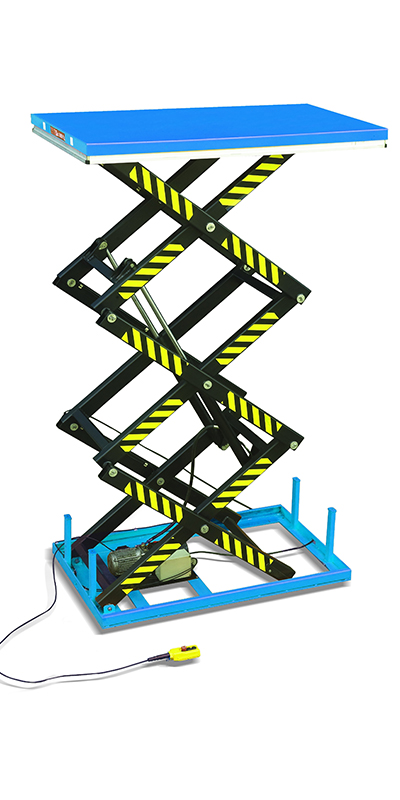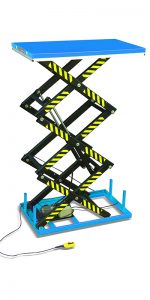 i-Lift No.
1312101
1312102
1312103
1312201
1312202
1312203
1316001
1316002
1316003
Model
HD1000
HD2000
HD4000
HT1000
HT2000
HT4000
HF400
HF800
HF1600
Capacity
 kg(lb.)
1000(2200)
2000(4400)
4000(8800)
1000(2200)
2000(4400)
4000(8800)
400(880)
800(1760)
1600(3520)
Lowered height
 mm(in.)
305(12)
360(14.2)
400(15.7)
470(18.5)
560(22)
625(24.6)
600(23.6)
710(28)
800(31.5)
Raised Height
 mm(in.)
1780(70)
2050(80.7)
3000(118)
3200(126)
4140(163)
4200(165.3)
4250(167.3)
Platform Size
 mm(in.)
820*1300
850*1300
1700*1200
1700*1000
1700*1200
1700*1000
1700*1200
(32.5*51.2)
(33.5*51.2)
(67*47.2)
(67*40)
(67*47.2)
(67*40)
(67*47.2)
Base frame size
 mm(in.)
640*1240
785*1220
1600*900
1600*1000
1606*1010
1610*1140
1600*1000
1606*1010
1610*1140
(25.2*48.8)
(31*48)
(63*35.4)
(63*40)
(63*40)
(63.4*44.9)
(63*40)
(63*40)
(63.4*44.9)
Lift Time
s
35-45
55-65
35-45
50-60
50-65
30-40
70-80
50-65
Power Pack
380V/50Hz, AC1.1kw
380V/50Hz, AC4kw
380V/50Hz, AC1.1kw
380V/50Hz, AC4kw
Net Weight
 kg(lb.)
210(462)
295(649)
520(1144)
450(990)
750(1650)
910(2002)
548(1205.6)
858(1887.6)
1045(2299)